Upcoming events at the Village Hall
---
Monday 25th March 8pm
The annual village hall AGM will take place in the small hall on Monday 25th March at 8pm. We welcome all villagers and would very much like to hear your ideas and feedback regarding the village hall and its uses.
Our aim is to ensure that sufficient funds are generated through private hires, plays and fund raising events such as the May Fayre and quiz nights to not only to cover the running and maintenance costs, but also to enable us to make the hall available at subsidised rates for community activities and villagers.
The hall has been busier than ever this year with a wide range of clubs and activities during the week and it has been wonderful to see that it is so widely used.
If you would like to get involved with the running of the hall please come to the meeting or let us know at info@braunstonvillagehall.co.uk.
---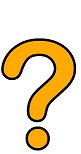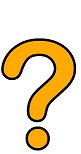 Come along on Saturday April 6th for another of our popular village hall quiz nights.
Our resident Quiz Masters, Tracy and Nick Waterman, will be in the chair once again ! &nbsp Bring your own team - max 6 people - or we can team you up with others. It's always such a great evening.
Doors & Bar open at 6.45pm and the quiz starts at 7.30pm
Tickets are £9 and include a hot supper.
For tickets and more info, contact Karen Allen on 01572 723913 or 07961 050077 or email info@braunstonvillagehall.co.uk
---
May Fayre - Monday 6th May 2019
10am to 4pm

Things are beginning to get underway with this year's May Fayre - check out the May Fayre page for all the latest news.
---
Other events being planned
Meantime the events committee is hard at work planning plenty of other dates in the hall.
Advance notice that the midsummer ceilidh will be on Sat 22nd June, and following the success of last December's Festive Frolics, a date has already been pencilled in for December 2019.
Save those dates and keep checking back for more details.