Saturday April 7th from 2pm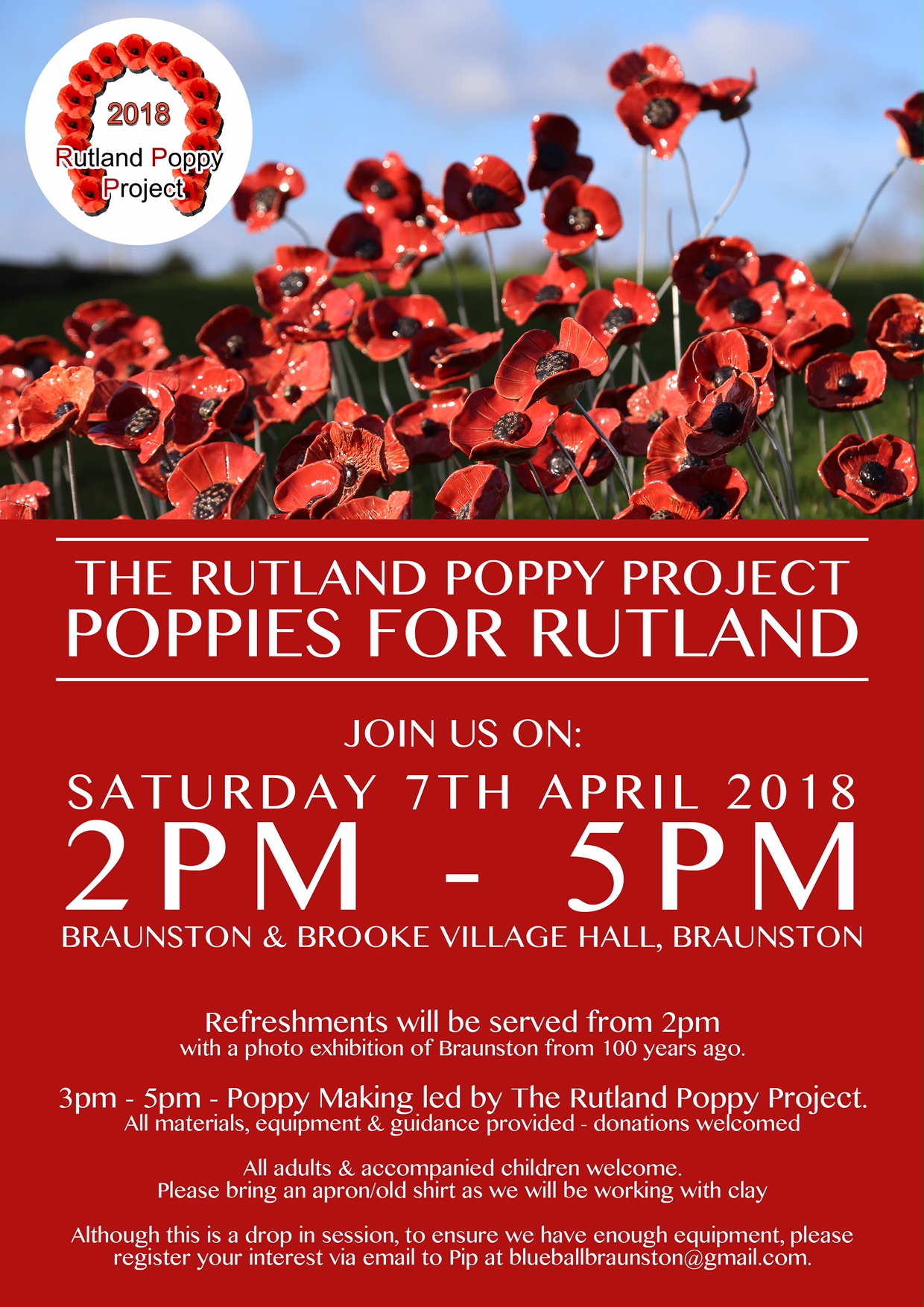 The Rutland Poppy Project is a community art project, which aims to create a magnificent sculpture of up to 10,000 handcrafted poppies, based on the original work by Paul Cummins at the Tower of London, and which will be installed in the grounds of Oakham Castle in October this year. The organisers of the project are inviting as many people as possible to get involved in what is intended to be a major community event, and we are delighted to be hosting a poppy making session in the village hall.
Come along on Sunday 7th April and have a go at making your own clay poppy to be part of the display. The poppies are simple and fun to make, all materials, equipment and guidance will be provided, and all adults and accompanied children are welcome. It will take about 20 minutes to make a poppy and once made the poppies will be taken away for firing and glazing. Working with clay can be messy, so please bring your own apron or old shirt.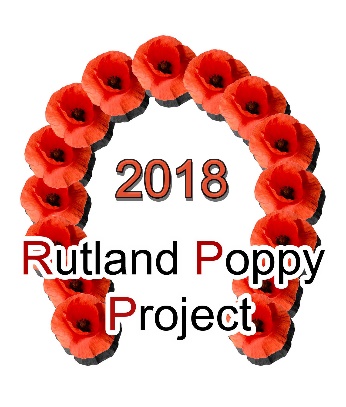 There will also be a small exhibition showing photos of the village around the time of the Great War, plus information about the local men and women whose names appear on the War Memorial in the churchyard.
Entry and poppy making is free, but all donations are welcome. Light refreshments will be on sale.
Poppy making will start at 3pm, and the hall will be open and refreshments available from 2pm.
Although this is a drop in session, it will be helpful to give the artists an idea of numbers to plan for. Please email Pip via blueballbraunston@gmail.com if you know you plan to participate.
---
We continue to present shows in the village hall under the Centre Stage touring arts banner. The Centre Stage scheme, supported by the Arts Council, provides funding to bring professional companies to small local venues so that villages like Braunston can host top class performances at village rates. These shows are a great opportunity to experience high quality entertainment on your doorstep, from productions that have often won acclaim at events such as the Edinburgh Festival.
---
Wednesday 25th April 2018 at 7pm
An alphabetical and musical journey through science.
We discover how octopuses smell, how to make one twin age faster than the other, how everything began and eventually how everything will end. Going from Atoms, Big Bangs and Cells through to X-rays, Y-chromosomes and plenty of Zoology, expect the unexpected - and expect it to rhyme.
This is the brand new show by John Hinton, multi-award-winning writer and performer of the Scientrilogy of musical comedies about Darwin, Einstein and Curie. Now he's back, just playing himself this time, but still singing silly songs about science in all sorts of genres from acapella to zither, and getting rave reviews from wherever it's performed ‑ at the Brighton Fringe this year it won an 'outstanding' accolade.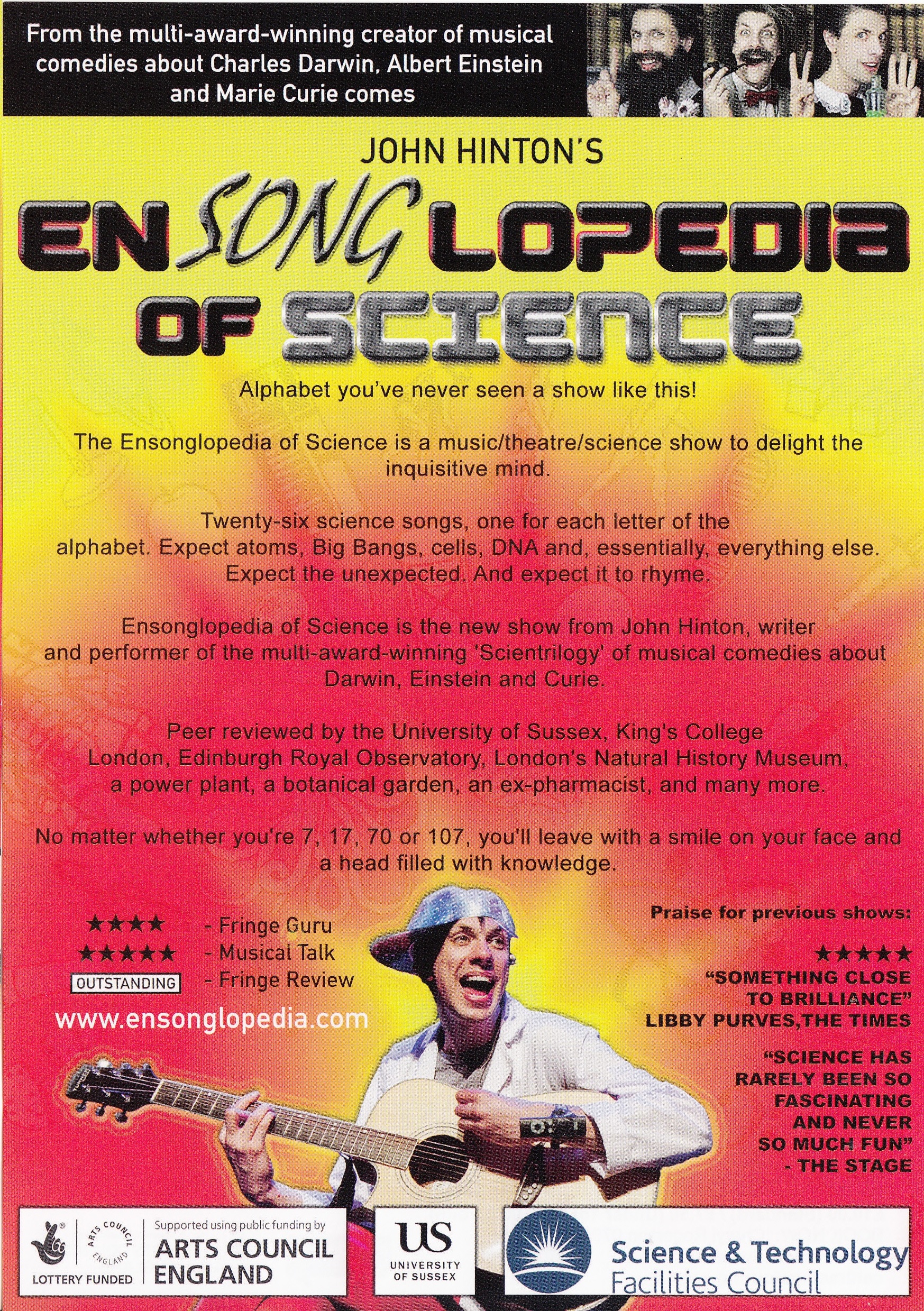 Recommended for ages 7 to 107, it's a show that will be enjoyed by everyone, children and adults alike.
Tickets are £10 adult, £7.50 under 16, and £30 for a group ticket for four including at least one child. Available from Cheryl on 07956 308808, or email info@braunstonvillagehall.co.uk.
Doors open 6.30pm, show starts at 7pm. Light refreshments available.
---