Upcoming events at the Village Hall
---
The annual Advent Fayre brings you the best of home-made produce - jams, marmalades, chutneys, Christmas cakes and puddings, speciality cakes and seasonal treats. There'll be fragrant bulbs ready for Christmas, special fine craft gifts, hand-crafted jewellery and other seasonal gifts.
Competitions, games, tombola and fun for everyone.
Make sure you buy a Prize Draw ticket so that you're in with a chance of winning one of this year's three luxury Christmas Hampers.
And of course, there'll be delicious refreshments served all day
---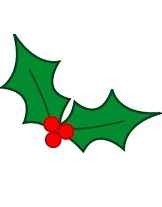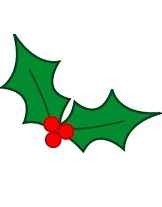 Something new to get the Christmas season off to a good start.
On Saturday Dec 1st 'Braunston Events' presents 'An evening of Live Entertainment, Dancing and Three Course Dinner' ( well that's the working title until we think of something snappier ). It promises to be a great night with good foood, live music and a bit of comedy thrown in too !
Tables of 6 or 8 are available at £25 per person, and, of course, the bar will be open as well ( though that's not included in the price, natch ). All kicks-off at 7:00 pm, with sit down for dinner at 7:30pm.
Please contact Karen Allen on 07961 050077 or email karen.allen@consultselect.com , to book your table or for more info.
---
We continue to present shows in the village hall under the Centre Stage touring arts banner. The Centre Stage scheme, supported by the Arts Council, provides funding to bring professional companies to small local venues so that villages like Braunston can host top class performances at village rates. These shows are a great opportunity to experience high quality entertainment on your doorstep, from productions that have often won acclaim at events such as the Edinburgh Festival.
It may seem a bit early, but here's a date for next year's diary. On Sun Jan 27th 2019, James Rowland is returning to the Village Hall with his latest one-man show 'A hundred different words for love'. Some will remember that James was here last year with his excellent 'Team Viking', which I think was generally reckoned to be one of the best Braunston theatre nights that we have had.
His latest offering is already getting rave reviews ( 'a triumph', 'stunning', and 'profoundly moving' to quote just three ) so put it in your calendar and watch out for more details.
---
Other events being planned
Meantime the events committee is hard at work planning plenty of other dates in the hall - apart from everything listed above, we're already looking ahead to next June when there will be another midsummer ceilidh.
Keep checking back for details.